LexCOG YA (Young Adults) is offered for those who are
single, working, married, or in college.
This ministry exists to connect, grow, and serve young believers. These will be accomplished through fellowship, accountability, and a commitment to God's Word. We hope you will consider joining this wonderful ministry!
Psalm 119:9
"How can a young man keep his way pure? By keeping it according to Your Word."
We meet once a month for food, devotion, and fellowship. It is our desire to grow in Christ through these gatherings in addition to routine discipleship, group outings, and other forms of ministry. Realizing this as being a pivotal and foundational moment in a young person's life, we endeavor to help better prepare each group member for the world around them, thus instilling a confidence in their relationship with God, their calling, and anointing.
We hope you will consider joining this awesome ministry! For questions or more information, contact our church office.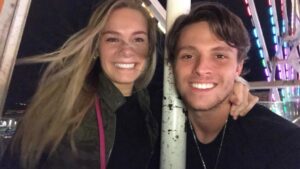 Josh and Meghan Talton
Leaders